It feels strange writing a match report for the Buccs' final game of the season having played just three matches prior to this – but this really has been the strangest of summers. Following two victories and a winning draw in the previous three fixtures, the Buccs' bubble rolled into Brook looking to make it an unbeaten season.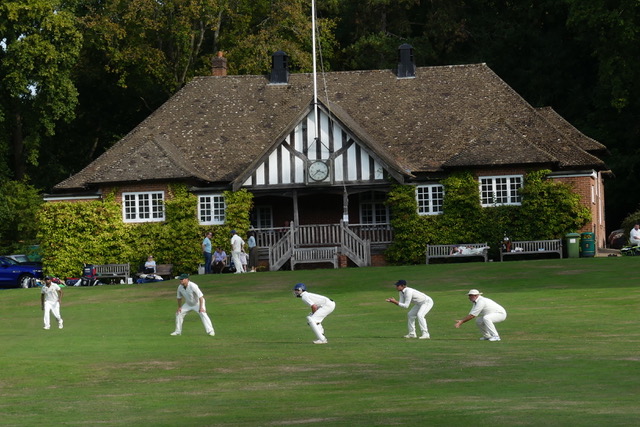 Following a few socially-distant pints in the Dog and Pheasant and a manufactured toss, the Buccs were batting and looking to get off to a solid start. Eswar and T Fletcher (more on him to follow) began the innings nicely and looked to be in little trouble until the Slaughter and May opening partnership was split but the lively Williams. Ward came and went, again to Williams before Charlie Leefe and Eswar steadied the ship with some typically big hitting. After Charlie departed after a very useful 40, a succession of cameos looked to be accompanying Eswar to a maiden Buccs ton.
Alas from the seventh ball of the over (not the first of its kind in our innings) Eswar was LBW to who else but the skipper Williams, for a very pleasing on the eye 90. His wait for a Buccs ton goes on but I have no doubt in a full season he will be troubling the upper end of the batting charts for years to come. A few lusty blows from Berry and Milnes looked to be setting us up for a big total until Williams returned to the attack once more. After Berry looked to the skies again, being bowled by one of Brook's many talented youngsters in the process, both Hobbs and Okines fell in consecutive balls to Williams, giving him a five-for in the process and leaving D Close to face a hat trick ball. Cue ball on pad, mass appeals, bowed heads on the sideline, and mercifully an unmoved umpire. Survival. Although not for much longer, a suicidal run ensured the Buccs failed to bat out our 40 overs but still managed a defendable 212.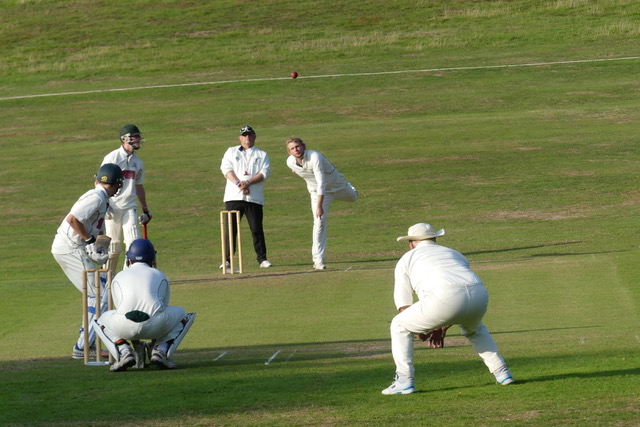 It was at tea that the aforementioned T Fletcher set up for one of the stranger couple of hours that any of the Buccs had previously witnessed on a cricket field. Thanks to an unnamed client Fletcher was scheduled to attend two hours of conference calls (and yes, the game was on a Sunday). This led to our young lawyer hooking up his phone and headphones and hiding in the field. 
The fielding and bowling effort was true to this season's form and the Buccs took wickets at regular intervals and stand-in keeper R Hobbs was up to the task, giving away just one bye. Not bad for someone that last kept as a 17 year old. R Rydon and S Leefe were the pick of the bowlers taking 7 wickets between them. At 152 for 9 the Buccs sensed victory and few more COVID compliant pints before toasting the season farewell. Enter Brook's number 11 and our very own Jeremy 'Rakeem' Milne. Floating someone temping non turning off spinners Milne took confidence from his first over that went for just 4. This was clearly enough of a sighter for the number 11 and the following Milne over was plundered for 28. Cue a few sweaty palms in the Buccs ranks. Up stepped R Hobbs, fresh from his keeping stint, he would go on to take his second wicket including the much needed last to give the Buccs by 22 runs.
A great day out as always at Brook with our friendly hosts buying the first round in the pub after. So an unbeaten season, albeit a highly truncated one. Many firsts witnessed across the season – from sanitation breaks to conference calls at cow corner. Here's hoping for a longer, more normal season in 2021!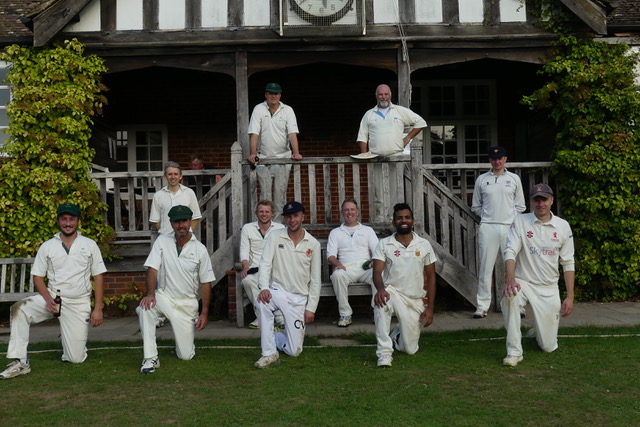 Innings of the Buccaneers
E Kalidasan LBW Williams 90
T Fletcher Bowled Williams 8
L Ward Bowled Williams 1
C Leefe Caught Owen 40
R Rydon Caught Ward 18
S Leefe Bowled Thomas 14
J Milne Not Out 11*
A Berry Bowled 14
R Hobbs Bowled Williams 0
W Okines Bowled Williams 0
D Close Run Out 1
Extras 15
Total 212
Innings of Brook CC
189 all out
Bowling Figures
Bowler Overs Maidens Runs Wickets
L Ward 5 0 26 0
R Rydon 8 2 27 3
W Okines 6 0 29 0
S Leefe 8 2 35 4
A Berry 4 0 33 1
R Hobbs 3.2 0 11 2
J Milne 2 0 32 0
Total Extras 4