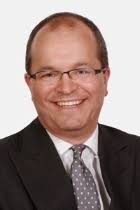 Why not join us for the Annual Dinner, held at the East India Club, Pall Mall on Thursday 28 October 2021 at 18.45.
Mark Milliken-Smith QC has been asked to propose the toast to the Club. Mark has been a Buccaneer, including on the '93 tour to South Africa, is a member at Brook where the Hon Sec hit him on the head some years ago! He has represented a lot of high-profile sports people across a range of sports and is on the ECB's Discipline Commission and was recently appointed Chair of the MCC's Disciplinary Panel. He'll be keeping a close eye on behaviour on the night!
Why not also attend the annual Annual General Meeting before Dinner at 18.30. The agenda for the AGM can be found here.
To book your Dinner ticket, please contact David Close at dclose@griffithsandarmour.com or on 07947 370069.