This year the Gentlemen and the Players returned to Betchworth for the Annual House Match. With overcast conditions and a characteristically spongy wicket prevailing, the Gentlemen won the toss and inserted the Players.
The opening partnership of S. Moules and E. Wedge-Bull quickly made the Gentleman regret their decision, putting on 153 for the first wicket. Despite the best, and very commendable, efforts of I. Krunic, W. Noble and A. Berry (newly-styled as an opening bowler) Moules was imperious, racing to a quick (and what would prove to be match-defining) century before magnanimously retiring at the lunch interval.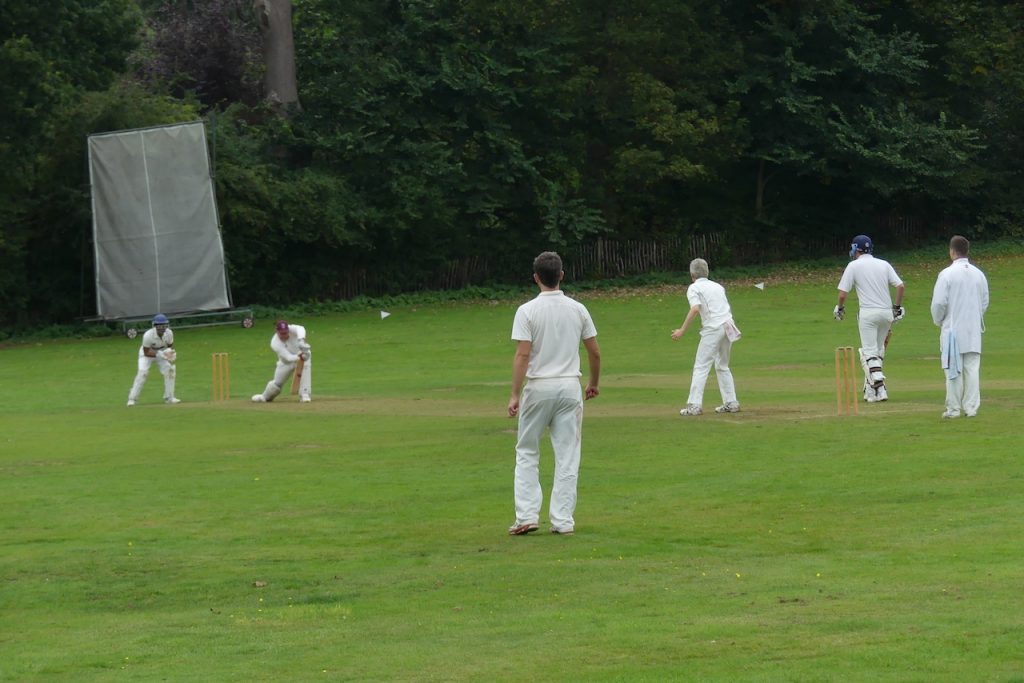 The Gentleman were not dispirited; after hydrating appropriately and filling themselves with the Red Lion's finest offering of meat and ("premium") vegan mayonnaise, they returned to the field to take a quick flurry of wickets, courtesy of B. Hudson. W. Okines and S. Leefe bowled with their usual elegance and guile, Leefe even treating spectators to the rarely-seen long run-up for one tantalising over. However, the Gentlemen's success was short-lived as W. Metcalfe brought impetus back into his side's innings with an explosive half-century, taking the Players to 255 (declared).
The Gentlemen were stifled early on in their chase by the loss of a number of quick wickets, courtesy of J. Greenhalfe and T. Rydon: E. Kalidasan fell to a delivery that spat off the Betchworth wicket, Noble was strangled down the leg side, and Berry swung to clear the boundary, making it only as far as first slip (alas). At 29-5, and with over 200 runs still to chase, the prospect of victory looked slim for the Gentleman. Hudson, Krunic and both Markos (making their Buccaneers debut) put up a valiant fight but couldn't prevent the Gentlemen's inevitable defeat.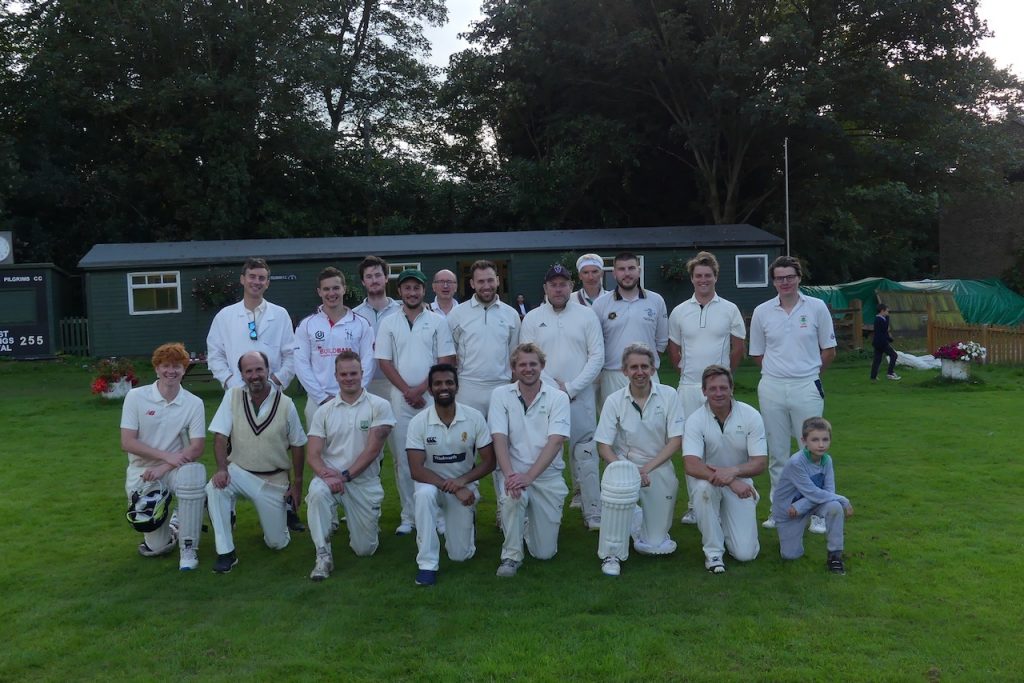 2021 House Match – The Players XI beat The Gentlemens XI by 161 runs
Innings of Players (W Metcalfe's XI)
S Moules retired 102
E Wedge-Ball b B Hudson 48
R Hobbs ct W Noble b B Hudson 7
O Paruin ct E Kalidasan b B Hudson 3
I Moroz b W Okines 3
J Harcourt run out 1
T Rydon ct E Kalidasan b B Hudson 1
E Howes not out 16
W Metcalfe not out 52
Extras 11
Total 255-6 dec
Bowling
A Berry 6-1-31-0
I Krunic 3-1-15-0
W Noble 5-0-47-0
S Leefe 6-1-25-0
B Hudson 8-0-69-4
W Okines 5-0-21-1
M Gasic 1-0-16-0
[ ] 1-0-26-0
Innings of the Gentlemen (E Kalidasan's XI)
W Noble ct Harcourt b Greenhalfe 1
E Kalidasan ct Harcourt b T Rydon 9
S Leefe run out 4
A Berry ct Harcourt b T Rydon 8
J Milne ct Hobbs c Greenhalfe 0
I Krunic lbw Howes 22
B Hudson ct Moules b I Moroz 7
W Okines b Parvin 10
M Krunic not out 6
M Gasic run out 2
Extras 15
Total 83 all out
Bowling
J Greenhalfe 5-0-15-2
T Rydon 5-2-11-2
I Moroz 5-0-28-1
E Howes 6-0-7-2
R Hobbs 2-1-4-0
O Parvin 2-0-4-1
S Moules 1.5-1-0-0